Corporate Casting – Troy Dixon
Our performer profiles are ideal when looking to book talent with real life aviation experience. We are happy to provide the actors Spotlight Pin, CV Acting/Aviation, and actor contact information upon your shortlist.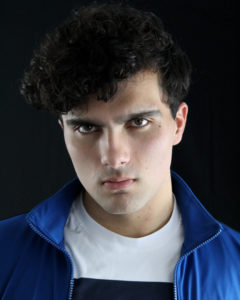 Waist: 32

"

Leg: 32

"

Collar:

15″

Spotlight: Yes
Height: 5ft 11in

Hair color: Brown

Hair type: Curly

Gender:

Male

Age:

24

Driving Licence:

Yes

Car Owner:

Yes

DBS Certificated: Yes
An experienced full-time Spotlight actor/model working with a wide range of companies plus taken numerous acting classes and workshops for screen. Previous work including Film/TV, corporate videos and advertising. Modelling experience starting at young age in sports promotions and expanding work to a wide variety of promotions. A former tennis professional playing internationally and GB junior #1 ranking, also has a first class degree in chemistry and management.